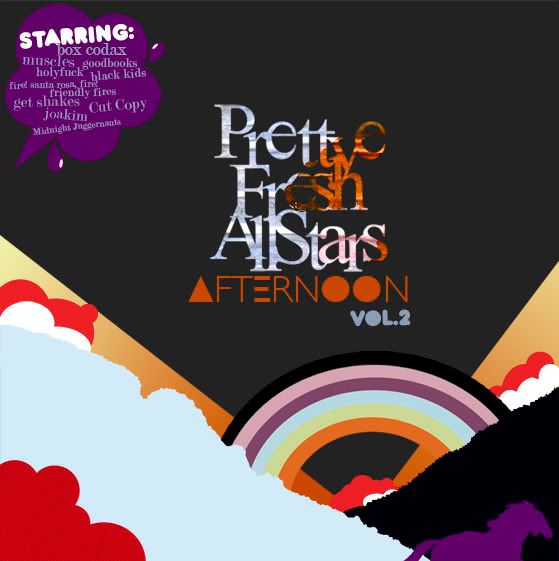 Track List:
1. Naked Smile (Metronomy Remix).- Box Codax
2. Ice Cream.- Muscles
3. No One Else Knows How To Hide Quite Like You.- GoodBooks
4. Don't Mess.- Juvelen
5. Lovely Allen.- Holy Fuck
6. I'm Not Gonna Teach Your Boyfriend How To Dance With You.- Black Kids
7. I'm Here, Where Are You?.- Fire! Santa Rosa, Fire!
8. On Board.- Friendly Fires
9. Disneyland (Part1).- Get Shakes
10. Lonely Hearts.- Joakim
11. Sad Sad City.- Ghostland Observatory
12. Bathroom Gurgle.- Late of the Pier
13. Unforgettable Season.- Cut Copy
14. Automatic (Raufast's Indie Disco Mix).- Dead Disco
15. Shadows.- Midnight Juggernauts